Details of Rebecca Root's recent and upcoming projects
Summer 2018 Updates
The Sisters Brothers

It's been a busy year for Rebecca and she will soon be seen in Jacques Audiard's adaptation of Patrick deWitt's novel The Sisters Brothers, in which she plays Mayfield. The movie also stars Joaquin Phoenix, Jake Gyllenhaal, John C Reilly, and Riz Ahmed. The Sisters Brothers marks Audiard's English-language debut and will premiere at the 2018 Venice Film Festival, followed by a screening at the Toronto International Film Festival. Rebecca will be appearing on the red carpet for the latter event on September 8th.

The Sisters Brothers will be on general release later in the year.

Watch the official trailer here:

Colette

Elsewhere at the TIFF, Rebecca can also be seen as Rachilde in the Keira Knightley drama Colette, directed by Wash Westmoreland.

Watch the official trailer here:
Colette will be on general release later in the year.
Flack

Earlier in 2018 Rebecca filmed a guest appearance in the new comedy Flack, starring Anna Paquin. The show will be screened on UKTV in the UK and Pop TV in the US, and is expected to debut in early 2019.

Moominvalley

Rebecca recently voiced the character of Misabel in the forthcoming animated adaptation of Tove Jansson's Moominvalley. The show is expected sometime in 2019.

Watch the behind the scenes trailer here:
Rathmines Road

In the autumn Rebecca will be appearing in Deirdre Kinahan's new play Rathmines Road at the Abbey Theatre, Dublin. The play is part of the Dublin Theatre Festival and runs from 9-27 October 2018.

More information and tickets are available here: https://www.abbeytheatre.ie/whats-on/rathmines-road/

Winter 2017 Updates
The Bear and The Proposal
Rebecca is set to appear in a double bill of Anton Chekhov's one-act plays "The Bear" and "The Proposal" at the Young Vic theatre in London in March 2017.
Translated by Michael Frayn and directed by Lucy J Skilbeck, the production seeks to break new ground in its exploration of gender roles and expectations.

Tickets and further information may be found at the Young Vic website.
Trans Scripts

Photo (c) Gretjen Helene Photography 2017

In January-February 2017 Rebecca reprised the role of Eden in the US premiere of Paul Lucas's play "Trans Scripts" which ran at American Repertory Theater in Cambridge, Massachusetts.

Read more about the production in the Boston Globe review.

Autumn 2016
Royal Television Society Awards Nominations

Boy Meets Girl has been nominated for Best Comedy at the Royal Television Society North West Awards 2016. The show's creator Elliott Kerrigan and co-writer Simon Carlyle have been nominated for Best Script Writer while Rebecca Root and her co-star in the show, Harry Hepple, have each been nominated for Best Performance in a Comedy. The winners will be announced at the Hilton Hotel, Manchester, on 12th November.

Boy Meets Girl
In late September the BBC announced it would not be renewing Boy Meets Girl, citing declining viewing figures and a "natural conclusion" to Judy and Leo's storyline.

Summer 2016

Liberate and Channel Islands LGBT Diversity and Equality Awards
Rebecca will be hosting the Channel Islands Diversity and Equality Awards on Friday 16th September in St Helier, Jersey. She will also participate in the islands' Pride festivities on Sat 17th. Details and further information including ticketing may be found here: https://liberate.je/awards

Doctors
Rebecca recently filmed two episodes of the popular drama series Doctors for BBC1. The episodes will be broadcast in January 2017.

Hank Zipzer Christmas Special
Rebecca recently wrapped shooting on the feature length Christmas special of the popular CBBC show Hank Zipzer, guest-starring alongside the legendary Henry Winkler. The movie will be broadcast on CBBC over the 2016 Christmas holidays.


photo: Digital Spy

Galway International Art Festival

Rebecca spoke about her career and life at the Galway International Arts Festival in July. She was interviewed by the writer and performer Anne Gildea as part of the First Thought Talks strand.
Guest appearance on Lorraine (ITV)

Rebecca was Amanda Holden's guest on the Lorraine show on ITV on the 4th July. You can watch highlights of her conversation on the Lorraine YouTube channel here:
Boy Meets Girl: Season 2

The second season of Boy Meets Girl will commence on BBC Two on Wednesday 6th July at 10pm for six weeks.

Find out more and follow the series on the official Boy Meets Girl pages on the BBC website here, and on the British Comedy Guide website.

Doctor Who

Rebecca recently recorded an episode of the popular audio version of Doctor Who, produced by Big Finish Productions. She was thrilled to work with Peter Davison as the Fifth Doctor, joined by his regular companions Sarah Sutton, Matthew Waterhouse, and Janet Fielding. Niamh Cusack, Alix Wilton Regan, and Philip Franks guested alongside Rebecca. The episode will be released in 2017.

Spring 2016

Wellcome Collection: This is a Voice

Rebecca will be appearing on a panel as part of the Wellcome Collection's latest exhibition, "This is a Voice". Titled "What does Your Voice Say About You?" the discussion will explore the relationship between voice and identity. This is a free, but ticketed, event held at the Wellcome Collection on Thursday 12th May at 7pm.
Please see the Wellcome Collection website for further information and how to book tickets.

Stella
Rebecca is currently working as vocal coach on the world premiere of Neil Bartlett's new play "Stella", starring Richard Cant, Oscar Batterham and David Carr. Written and directed by Bartlett, and co-commissioned by LIFT, Brighton Festival and Holland Festival, the piece is based on the life of Victorian actor and music hall player Ernest Boulton, also known as Stella. It premieres at the Theatre Royal, Brighton on 27 May before running at London's Hoxton Hall 1-18 June. Its final performances are at Amsterdam's De Brakke Grond theatre on 20/21 June 2016.
Trans: A Memoir
Rebecca has recently recorded a reading of Juliet Jacques's memoir, "Trans" for Audible. It is due for worldwide release in late May 2016.

The Ray D'Arcy Show
Rebecca was a guest on Irish national broadcaster RTE1's Ray D'Arcy Show on 26th March. The chat show host had previously interviewed her on his radio show in 2015, and now asked Rebecca to speak in more depth about her career, her Irish ancestry and her experiences as a trans woman and actor.

The interview is available to watch here:

Boy Meets Girl

Filming has now completed on Series 2 of the popular BBC Two sitcom. The show is due to be broadcast later in the year.
Winter 2015
Celebrity Mastermind
Rebecca appeared on the classic quiz show Celebrity Mastermind on BBC1 on Christmas Eve, 24th December 2015, winning the contest with her specialist subject of the novels of Graham Greene. Her chosen charity to receive her fee was the Actors' Benevolent Fund.

The Danish Girl UK premiere

Rebecca appeared at the UK premiere of The Danish Girl at London's Odeon Leicester Square cinema on 8th December 2015. The event was attended by the film's stars Eddie Redmayne, Alicia Vikander, Sebastian Koch and Matthias Schoenaerts as well as director Tom Hooper, screenwriter Lucinda Coxon, and producer Gail Mutrux.

In connection with her role in the film, Rebecca has been interviewed for articles in the New York Times, the Los Angeles Times, and was acknowledged in further pieces in Washington Blade, Think Progress, and NJ.com.

Photo (c) 2015 Karwai Tang/Getty
The Danish Girl LA premiere and Champions of Change event at the White House

Rebecca Root and Eddie Redmayne at the LA premiere of The Danish Girl. Photo (c) Jaimie Stevens

Rebecca attended the Los Angeles premiere of The Danish Girl at the Regency Westwood Theater on November 21st. Also in attendance were the film's director, Tom Hooper, stars Eddie Redmayne, Alicia Vikander and Amber Heard, and guests including Johnny Depp, Sir Patrick Stewart and Chaz Bono.

Front row, left to right: Rhys Ernst, Zackary Drucker, Hari Nef, Our Lady J
Back row, left to right: Kathryn Hahn, Trace Lysette, Amy Landecker, Melora Hardin, Rebecca Root, Jake Graf at The White House
Photo (c) Jake Graf

On November 23rd, Rebecca was a guest at the White House Champions of Change event and DC premiere of The Danish Girl. Guests included the cast and creative team of the popular Amazon Prime series Transparent.

Left to right: Anne Harrison, Alicia Vikander, Tom Hooper, Lucinda Coxon, Rebecca Root, Gail Mutrux, Jake Graf at the White House
Photo (c) Rebecca Root

The Danish Girl was released in New York and Los Angeles on November 27th to critical acclaim.

Rebecca will attend the London premiere on December 8th at the Odeon Leicester Square; the film's general UK release follows on January 1st, 2016.

Autumn 2015

Independent on Sunday Rainbow List 2015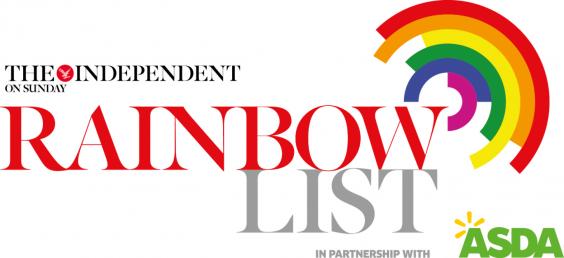 Rebecca was honoured to be placed 11th out of the 101 "most influential LGBTI people in the UK", a raise since her debut in the List last year at position 18.
Stonewall Awards
Boy Meets Girl scooped the Trans Media Award at the annual Stonewall Award ceremony on 5th November at the V&A. Sir Ian McKellen presented the trophy to the show's creator Elliott Kerrigan, the writing team of Simon Carlyle and Andrew Mettam, producer Margot Gavan Duffy, and Rebecca Root.

Left to right: Stonewall CEO Ruth Hunt, Simon Carlyle, Rebecca Root, Margot Gavan Duffy, Elliott Kerrigan, Andrew Mettam, Ian McKellen (photo: Gay Times)

Response to Germaine Greer
The academic and feminist writer Germaine Greer spoke out on BBC's Newsnight against the trans community, saying that post-operative transsexual women are "not women". Rebecca was invited to respond on the Victoria Derbyshire programme on BBC2 on Monday 26th October. She told Victoria that Professor Greer's comments were "grossly offensive" and "outmoded, outdated and outrageous". The interview is available to watch here.

Attitude Awards 2015

Rebecca was honoured with the Attitude Award for Breakthrough Performance at a star-studded reception at London's historic Banqueting House. On her Facebook page she later wrote:
"Proud to dedicate this wonderful award to anyone who is struggling with their gender identity, or is subject to abuse or ostracism because of who they are, or who simply feels just a little bit lost on the rocky road of life. I say to you: Lovely person: Keep going. Stay smiling. Face the world with your head held high and don't ever, EVER give up being yourself. Love and light. XX"


Photo: (c) Rachel Root

Acting

Rebecca recently made her radio drama debut when she appeared as the composer Angela Morley in a new play by Sarah Wooley for BBC Radio 4. 1977 has been described as a play about "artistic temperaments, film making, composing and how one woman overcame fear and prejudice to live as the person she'd always wanted to be."
The play also features performances by William Gaminara, Bryan Dick, and Debra Baker. It will be broadcast on BBC Radio 4 on Thursday 3rd December at 2.15pm.

Boy Meets Girl concluded its first season on 8th October. The show premiered on BBC2 on 3rd September to critical and public acclaim. Visit the programme's page on the BBC website here for details of latest episodes and how to watch past episodes on the BBC iPlayer. The DVD was released on 12th October and is available to buy directly from Acorn Media here.

Trans Scripts concluded its highly successful run at the Edinburgh Festival Fringe on 31st August. The show received multiple four- and five-star reviews, as well as winning a Fringe First Award.

Photo (c) Colin Hattersley
Image (c) Calpernia Addams

Press and Personal Appearances
Rebecca will be chairing a panel at the London Literature Festival on Sunday 4th October ay 2.30pm at the Southbank Centre. Part of the Young Adult Literature Weekender, she will be in conversation with James Dawson, Lisa Williamson and Surella Stevens. The panel will be discussing themes of gender identity in YA fiction. Tickets and more information may be found here.

Rebecca will be appearing at the Radio Times Festival on 25th September alongside Kellie Maloney in a panel conversation entitled Transgender Trailblazers. Tickets and more information here.

Rebecca appeared alongside Boy Meets Girl creator Elliott Kerrigan on the sofa of BBC Breakfast with Louise Minchin and Jon Kay on 3rd September.

Photo (c) Rebecca Root

Rebecca was a guest on the BBC Radio 4 arts magazine programme Loose Ends on Sept 5th. Her fellow panellists included Rick Stein, Noel Fielding and Bobby Friction. The show can currently be heard on the BBC iPlayer Radio here.

Photo (c) BBC

Rebecca spoke at the Edinburgh International Television Festival as part of their ED Talks platform. In her talk she spoke about the increasing visibility of trans people in the entertainment industry and her role in Boy Meets Girl. The session may be viewed on the Festival's YouTube page; Rebecca's talk is at around the 37 minute mark.

Print

Amongst many recent notable articles and features in the press, Rebecca has been interviewed in i-D, the London Evening Standard, Radio Times, The Guardian Weekend magazine and The Huffington Post.

Summer 2015

Presenting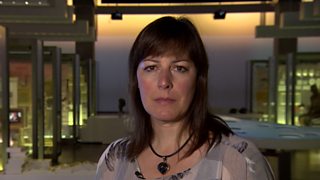 Photo: (c) BBC

Rebecca made her presenting debut for the iWonder Guide series on the BBC website. Her piece, "What's It Really Like to be Transgender?" was released in July.

Press and Public Appearances
Rebecca will be speaking at the inaugural Radio Times Festival on September 25th at 6pm. In a Q&A session called "Transgender Trailblazers", she will be joined by Kellie Maloney and together they will discuss their work and experiences as trans women.

Full details and how to book are available from the Radio Times Festival website.

The Radio Times ran a piece announcing the festival, and the London Evening Standard also mentioned Rebecca and Kellie's event (one day people will move on from using the term "sex change" as it is somewhat outdated nowadays).

Acting

Rebecca will be playing the role of Eden in Paul Lucas's ground breaking new play "Trans Scripts" at this year's Edinburgh Festival Fringe. The play is based on interviews with trans women from around the world and tells their stories in verbatim realism.

The production runs at the Pleasance Courtyard Theatre Upstairs from 5th-31st August 2015, at 3pm. Read more about the play here, and tickets are bookable here.
The production team are busy fundraising to support the project; please consider making a donation via the Indiegogo page here. Rebecca made a short film to say THANK YOU to some recent donors.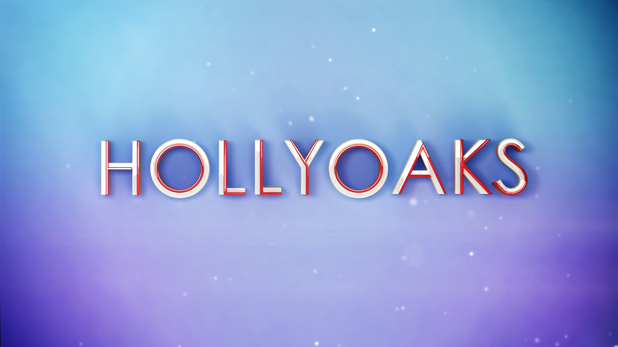 In May, Rebecca filmed a guest appearance in an episode of the popular Channel 4 series "Hollyoaks." Due for transmission on July 15th 2015, at 6.30pm.

Print
Rebecca was featured in an article for the Sunday Times Style section about the current increased visibility of transgender people and trans stories in the media. The article is available for Sunday Times subscribers from their website, or a PDF is downloadable here.

Spring 2015
Acting

In March Rebecca appeared in the upcoming feature film The Danish Girl, directed by Tom Hooper and starring Eddie Redmayne, Alicia Vikander and Ben Whishaw. Based on the 2000 novel by David Ebershoff, the film tells the true story of Lili Elbe, who was a pioneering trans-woman in the early 20th century, and whose transition was one of the earliest recorded instances of male-to-female gender reassignment surgery.

The film is due for release in the US in November 2015 and in the UK in January 2016.

Rebecca completed shooting "Boy Meets Girl" in late February. Transmission is expected to be sometime in the autumn of 2015. Meanwhile a season trailer for BBC2 was recently released by the channel's Controller, Kim Shillinglaw. A sneak preview clip of Boy Meets Girl is at around the 05:56 time mark. You can watch the full trailer here.

Print

Rebecca is featured on the cover of the Equity Journal Summer 2015 edition. In an extensive interview she discusses her career and reflects on the recent increase in visibility of transgender people in the media and the acting profession. A PDF of the magazine is available from the Equity website.

Rebecca was interviewed by Patrick Strudwick for Buzzfeed. She discussed her work on "Boy Meets Girl" and "The Danish Girl" as well as aspects of her transition and off-screen life. You can read the article here.

Personal Appearances

In May Rebecca attended the BBC Salford Sitcom Showcase 2015. She appeared on two panels about the making of "Boy Meets Girl," the pilot for which was a highlight of the 2014 festival, leading to the commissioning of the show's first series.

Rebecca was interviewed by the BFI as part of the 2015 BFI Flare Festival. She discussed the Neil Jordan film "Breakfast On Pluto" and why she loves Cillian Murphy's performance. The interview can also be seen on the BFI website here.

Rebecca was the guest of The ArtHouse Cinema Crouch End on 25th March 2015 as part of their LGBT Movies series. She introduced the film that made an impact on her life, the drama "Boys Don't Cry." After the screening Rebecca participated in a Q&A in which she discussed her recent work. ArtHouse Crouch End.

February 2015

Print
Filming has now begun on "Boy Meets Girl" and a press release from Tiger Aspect Productions, who are making the show for the BBC, produced a flurry of articles on the internet.
Out Magazine described the show as "revolutionary", while The Guardian interviewed the Executive Producer Sophie Clarke-Jervoise and BBC Comedy Commissioning Editor Kristian Smith about how it came to be made.

Elsewhere in the same paper Hugh Muir subsequently featured Rebecca in his "In Praise of..." column. Previously the trans activist and journalist Paris Lees wrote in her blog about the show's place in the "quiet revolution" for transgender story lines and the performers who appear in them.

Winter 2014/2015
Print
Rebecca was featured in an article on transgender vocal adaptation in the Daily Telegraph online. She discussed with Theo Merz her own vocal history and how it informs her present private practice as a voice coach.

Acting

Filming on the highly anticipated BBC2 sitcom "Boy Meets Girl" is scheduled to commence in mid-January 2015. No broadcast dates have yet been announced.

Radio
Rebecca was interviewed on Claire Parker's "Time For T" show. You can listen to the podcast version here.

Autumn 2014
Radio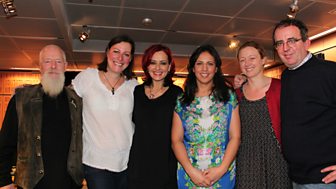 (l-r) John Carder Bush, Rebecca Root, Carrie Grant, Aasmah Mir, Dr. Victoria Herridge and Richard Coles. (Picture: BBC)

Rebecca appeared on the popular BBC Radio 4 magazine programme Saturday Live on 22nd November 2014 at 9am. She spoke about her voice coaching for transgendered clients and her experiences as a transwoman and actor. She also confirmed she would be starring in the forthcoming BBC2 sitcom "Boy Meets Girl" in 2015.

Alongside Rebecca in the studio were the vocal coach and TV presenter Carrie Grant, the photographer John Carder Bush (brother of Kate) and the paleobiologist Dr Tori Herridge. The programme was presented by the Rev. Richard Coles and Aasmah Mir. You can listen to the show on the BBC iPlayer or download it as a podcast here.
Print
Rebecca was included in the Independent on Sunday's 2014 Rainbow List, entering at Number 18. Published on 9th November 2014, the annual roll call, formerly known as the Pink List, celebrates the 101 people from the UK's LGBT community "who have made a difference to British life". Rebecca was delighted and honoured to be amongst such esteemed company as Michael Cashman, Tom Daley, Mark Gatiss and Paris Lees and the other ninety-six brilliant people who complete the list. Read the full list on the Independent's website.

Academic
Rebecca spoke on the Voicing Gender panel at Royal Central School of Speech and Drama in London in November. This formed part of the nationwide Being Human Festival of the Humanities. Rebecca's talk, in which she illuminated the process of finding a voice to match one's gender identity, included a reading of her short story "The Portraitist." The story forms the basis of a collection of her writings which Rebecca intends to publish in 2016.

Related to the Being Human festival, Rebecca appeared in a podcast for The Feminists Fatale, in which she elaborated on her work with US voice teacher Lindsay Walker. The podcast is available here.

Summer 2014
Acting
The BBC officially announced the commissioning of "Boy Meets Girl" in August 2014. Casting is yet to be confirmed. Rapid and widespread coverage of what's being hailed as "Britain's first transgender comedy" has been very favourable.

Trans Comedy Award, originators of the competition that launched the search for scripts in 2012, said: "We are delighted that this has been achieved and will have a huge impact on the way people view trans people, in the same way that transgender actress Laverne Cox has by virtue of being cast in the Netflix series Orange is the New Black."
Further articles on the show may be read here: British Comedy Guide; here: Gay Star News; here: The Independent; and here: Salon.

Voice work

Rebecca presented her workshop on transgender vocal adaptation at the Voice and Speech Trainers' Association (VASTA) conference in London in August 2014. She also performed her self-penned monologue "Eleutheria" at the conference Identity Cabaret. The piece was filmed on a hand-held camera which resulted in occasional shakiness, but the message comes across. Watch Rebecca's piece on her YouTube page.

Spring 2014

Acting

Rebecca recently starred in a sitcom pilot for the BBC called "Boy Meets Girl". The author, Elliott Kerrigan, was a winner of the 2013 Trans Comedy Award, hosted by BBC Writersroom. The show was screened at the 2014 Salford Sitcom Showcase (part of the BBC Salford Comedy Festival) and is currently under consideration for further development. It was featured in the BBC Writersroom blog here. The cast included Nigel Betts, Jonny Dixon, Janine Duvitski, Harry Hepple and Denise Welch.

Rebecca wrote a blog for the All About Trans team, which was instrumental in setting up the Trans Comedy Award, about her experiences filming the pilot.

Rebecca featured in an article about trans actors in The Independent newspaper on 19th May 2014. The author Jay Richardson discussed the debate surrounding casting transgendered characters with cisgendered (ie, non-trans) actors.

Rebecca completed filming "The Present Tense" for film maker and artist Edward Thomasson. The work has been commissioned by Create London and will screen at the Chisenhale Gallery, Hackney, in July-August 2014.

Writing and personal appearances

Rebecca wrote an introduction for Alyssa Brugman's novel "Alex As Well", published in May by Curious Fox. As a result of this, Rebecca was invited to be a panel member at the inaugural Australia and New Zealand Festival of Literature and Arts in London. She will appear alongside Alyssa Brugman, BJ Epstein and James Dawson in the discussion "Being Brave, Being Curious" on 31st May 2014 at 2.30pm. Find out more at the official festival website.

VASTA Conference 2014

Rebecca will present a workshop at the annual VASTA conference in the summer, held this year at the Royal Central School of Speech & Drama, London. Her workshop will focus on the use of poetry in voice training for transgendered clients.

Recent Publications
Rebecca was interviewed by Sandy Hirsch for the second edition of the groundbreaking work, "Voice and Communication Therapy for the Transgender/Transsexual Client: A Comprehensive Clinical Guide". Co-edited by Hirsch, Richard Adler and Michelle Mordaunt, the book won widespread acclaim upon its first publication in 2006 and Rebecca was delighted to be involved in the second edition. Her in-depth conversation with Hirsch covered such topics as gender and performance, TS/TG voice work and acting in general. The book was published in 2012. Click here to buy a copy.

Rebecca contributed a chapter to "Setting the Stage for Social Justice", edited by Norma Bowles and Daniel-Raymond Nadon (published 2012 by Southern Illinois University Press, USA). Entitled "Voicing Your Gender, Gendering Your Voice", Rebecca's article examines her practise while working with Norma Bowles and Gendered Intelligence on the Brief Encounters project in 2008.

Previous Events

Acting & Stand Up
Rebecca appeared as a Venezuelan sex-worker Cynthia in the drama-documentary film "Normal: Real Stories From the Sex Industry", directed by Nick Mai. The film premiered at the 2012 Raindance Film Festival in London and has since been screened at international festivals and conferences on sex-working and human trafficking.

In 2011 Rebecca began occasional forays into stand up comedy, following training with Chris Head in London. See her blog for more details.
Previous Conferences:
VASTA: Chicago, August 2011
Rebecca travelled to Chicago to attend the annual VASTA (Voice and Speech Trainers Association) conference. She presented an hour long practical workshop entitled "Vocalizing Gender in Fact and Fiction", in which she explored the way the voice can be modified by transgender individuals, as well as by actors in performance playing cross-gender roles.

VASTA/Ceuvoz Conference: Mexico City, August 2010
Rebecca was the recipient of the prestigious Clyde Vinson Memorial Scholarship 2010 bestowed by VASTA (the Voice and Speech Trainers Association).
This award enabled Rebecca to travel to the 2010 VASTA Conference in Mexico City in August, where she presented a peer-reviewed practical workshop on vocal adaptation for transgendered clients.
Trans Community Conference: London, July 2010
Rebecca held two separate voice and speech workshops with a focus on transgendered vocal dynamics at the 2010 Trans Community Conference in London. The event was convened by Gendered Intelligence.
Performing Gender Seminar: Oslo, April 2010

In April, Rebecca was keynote speaker with her lecture "There and Back Again: Adventures in Genderland" at the Oslo National Academy of The Arts (Faculty of Performing Arts). The occasion was an all-day seminar on the subject of performing gender. Panels included casting directors, actors and directors.
American Comparative Literature conference: Harvard University, April 2009

Rebecca presented her thesis "There and Back Again: Adventures in Genderland".
Publications
Rebecca published two articles in the Voice and Speech Review: A World of Voice (2011).
Her first essay is based on her workshop given at the VASTA conference 2010 in Mexico City and is entitled "Stepping Off the Stone: Transsexual and Transgender Voice Modification and Presentation: A Practical Resource from a Personal Perspective".

Rebecca's second article in the 2011 VSR is a book review of "
The Thought Propels the Sound
" by Janet M Feindel (published by Plural Publishing, Inc. 2009).